Discuss the current fighting in Gaza in this thread

TheIronLad

User




Posts

: 332


Points

: 375


Join date

: 2013-04-28


Fav' Movie Character

: Peter Jason Quill (Star-Lord)



Contrary to everyone else who seems to have accepted Hamas' lies and deception, I stand with Israel. They have every right to defend themselves from the terrorism of Hamas.
It is not Israel's fault if Palestinian civilians are being killed because Hamas are using civilian and residential areas, buildings and facilities to fire rockets at Israel. Palestinians refuse to evacuate these civilian areas when warned by Israel before they open fire. Instead, as encouraged by their own government and others on TV (evidence galore on YouTube), they act as human shields to protect the rockets and other weaponry that is being stored in hospitals, school and ordinary homes.
It irritates me to no end that Israel are the ones being blamed when they're the ones being attacked, and when the blood of the civilians is clearly on Gaza's own hands. It is completely illogical to blame Israel, the evidence is clear and abundant.
Nonetheless, of course, I hope and pray that this war ends ASAP and there are no more casualties. It's heartbreaking to see so many families being torn apart, on both sides of the conflict. And just as there's a peace settlement... Gaza break the ceasefire again.

But of course, this all has to happen before the end.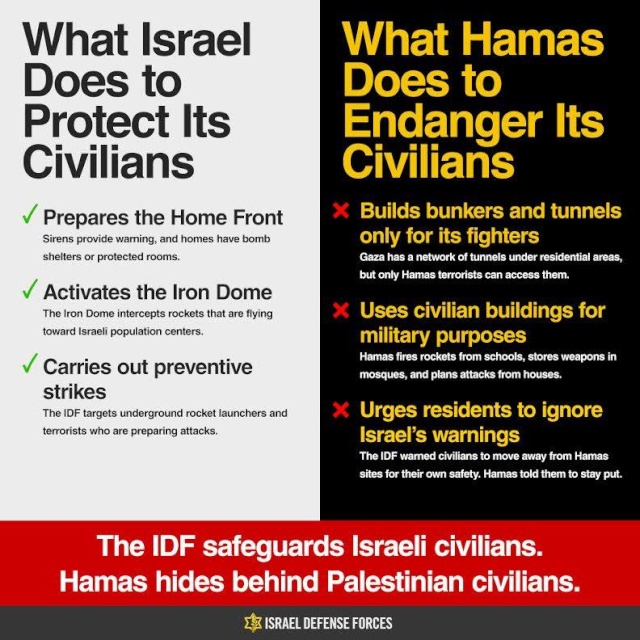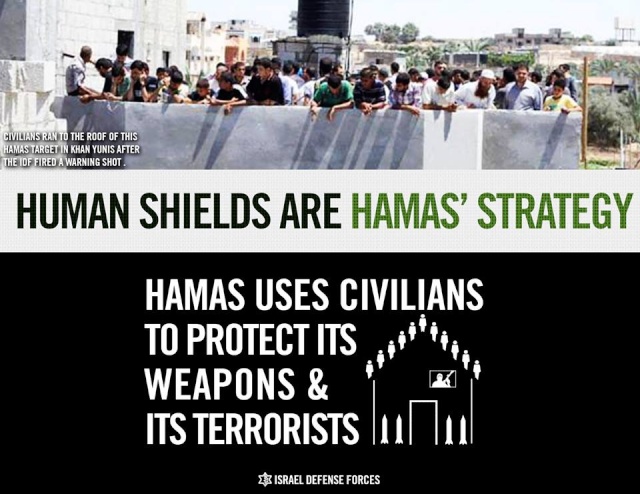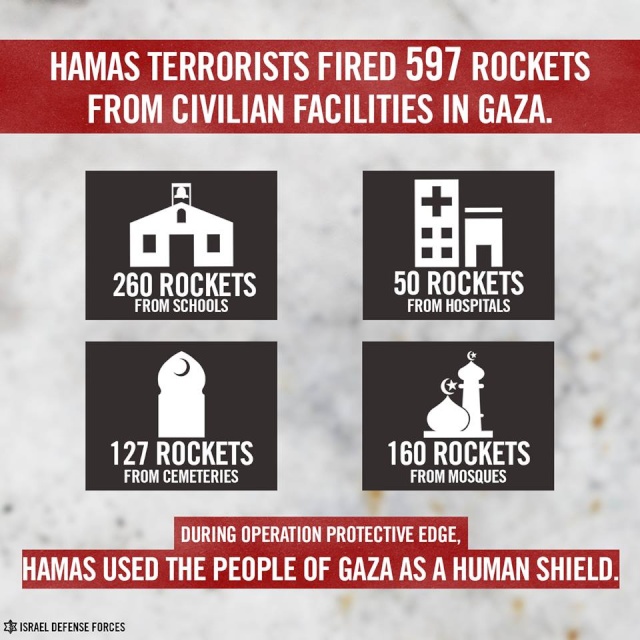 To defend Hamas is to defend terrorism and murder. They're just another militant Muslim group personifying evil itself. No one would defend Al-Qaeda or ISIS, so no one should defend Hamas.
Sorry for the somewhat angry post, but it's quite a touchy issue that, like many others, I feel quite strongly about.
_________________

Kind regards,
Scary

(Co-Administrator and Moderator).

Scary

Administrator




Posts

: 207


Points

: 2147483647


Join date

: 2012-12-08


Location

: Birmingham


Job/hobbies

: Theology Student


Fav' Movie Character

: Darth Vader



Absolutely awful what's happening over there. What is also so depressing is that the British government is probably responsible due to its empire building and control of trade routes in the Middle East and Africa. Had we not been so controlling between the World Wars, we no doubt would not have as much conflict between Jews and Muslims and minor religions in between. At this point though, people will have to learn how to get along with one another. Many civilians there don't necessarily like those from other religions, but have managed to live near one another without conflict for a long time. Many people there don't want fighting, they just want peace and to go home. They are not involved, it is religious extremists, nationalists and militants who are being aggressive and just can't calm down. I just hope fighting stops, genocide stops and ordinary people are allowed to live out the rest of there ordinary live in peace without somebody using there town as a base and pointing a gun to there family.
TFD
_________________

The very powerful and the very stupid have one thing in common. They don't alter their views to fit the facts. They alter the facts to fit their views. Which can be uncomfortable if you happen to be one of the facts that needs altering. ~The Doctor

The Fourth Doctor

User




Posts

: 292


Points

: 385


Join date

: 2013-05-25


Location

: The Bat-cave


Job/hobbies

: Doctor Who, Football, Pokemon, Yu-Gi-Oh!, Batman, Star Wars, figure customisation, video making


Fav' Movie Character

: Darth Vader



---
Permissions in this forum:
You
cannot
reply to topics in this forum